You know you absolutely hate them but you can't stop admiring them on a good hair day … well! that rarely happens though! Taking care of your curls is like a full time job and you're just not allowed to take a leave. And the worst is the time when people with straight hair tell you they love your hair, "of course, you do! you don't have to deal with them every morning" and the amount of money you spend on the products to make the frizz calm down is enough to drag you to the streets.
But we can assure you one thing, you're not alone in this. Here are some of the struggles that all girls with curly hair face:
1. You can NEVER sleep with wet hair
One time, just one single time you sleep with your hair wet and you will see some horrifying results in the morning and then it would take forever for you to bring them in a manageable state.
2. You've broken more hair clips than you've broken hearts
It is not easy for you to tie your hair strands together and so it is equally difficult for your hair clip to do that. And then the poor clip gets broken and yes you might find a little part of it in your hair too. If not, would you mind just checking again?
3. You hate humidity
Always. Humidity is one enemy that you are going to have for life and you cannot do anything about it. *sigh*
4. You don't want to wash your hair even 4 days after you got them styled
You can't just let it go. It is not how things work.
5. You hate when it rains on a good hair day
"Oh good God. Why me?"
It definitely would have spoiled all your plans of getting great pictures but all you can do now is deal with your frizzy hair strands and hate your curly hair all over again.
6. Always 2 degrees hotter in your head
There are just too many hair on your head that you can't help but feel the burns inside.
7. You just can't afford to skip a conditioner
How could you even take that risk when you knew you're going to regret it later? You hair are a very delicate thing and you just can't skip giving importance to a conditioner and a serum.
8. Nobody is allowed to touch your hair
Yes no one is allowed to touch your hair because no one can really get how much time and effort it took for you to set them proper. One touch could just put all the efforts in vain.
9. Pony tails and buns give you a severe headache by the end of the day
You would have stuck a lot of pins to tie them because it obviously isn't going to work until it is painfully tight and then you got to deal with the headache, the hundreds of pins on your head give you.
10. The amount of hair you shed is enough to make you feel that you're going bald in no time
And unfortunately, it's not just while washing or combing, you'll find hair strands lying everywhere in the house. And the quantity of hair you find in the bathroom after washing them will drive you nuts.
11. You just love long hair but..
The more the better, but in your case, the lesser the better. Plus your hair has lost half of its length because of the curls and so it is better to not dream about impossible stuff.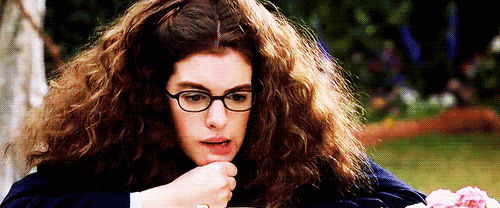 12. You rarely want to comb the frizz ball
You know if you do it, it will take a lot, literally, a lot of time so you rather skip because it is gonna look the same anyway.
13. Getting a stylist who knows exactly how to cut the curly hair is the biggest achievement of your life
It doesn't take much time in cutting the hair as much it takes in figuring out how to begin cutting them but since the day you've found a stylist who knows how to deal with curly hair, you just don't have much words to thank your stars.
14. Caps would leave their permanent mark
You dread wearing the hats or the caps because the shape it takes, stays.
15. You could never fulfil your dream to learn swimming
Firstly, the chlorinated water will make things worse and that is because the swimming cap would take ages to fit and even if it does, the leftover hair would keep blocking your vision.

Share Your Suggestions and Related Experiences Here..